One of the reasons residents love living at the Brownstones at Chevy Chase Lake is how close it is to activities, attractions, dining, shopping, and so much more. Between downtown dining, local boutiques to browse, and activities for theater lovers, adventurers, and dancers, there's something for everyone; all within close proximity to home.
Here are some recommendations on how you can spend a special day or evening in one of the nearby city centers including Bethesda, Silver Spring, and Chevy Chase.
Bethesda
Bethesda's thriving urban center is home to numerous restaurants, retailers, arts venues and community events. Most are located between Wisconsin and Woodmont avenues or in Woodmont Triangle between Wisconsin and Old Georgetown Road, site of the Bethesda metro station.
Bethesda Central Farmers Market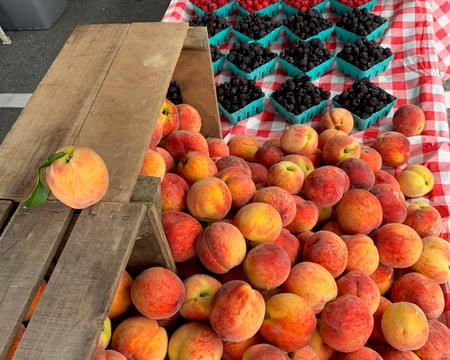 One of the largest farmers markets in the region, the event is a Sunday morning hotspot featuring more than 100 vendors and artisan food producers selling their goods on the downtown Bethesda Elementary School parking lot. Local Maryland wine and brewery tastings, chef demos, live music and kids activities are featured. Tables are available so you can sample the fare on site.
April – Dec., 9:30 a.m. – 1:30 p.m.; Jan. – March, 10am - 1:30 p.m. 7600 Arlington Rd. at Old Georgetown Road. Free parking on the school lot or the County garage at St. Elmo and Old Georgetown Road.
Bethesda Outdoor Movies & Summer Concert Series
Every summer, Bethesda UP (Urban Partnership) hosts a series of outdoor movies over a four-day period. This year's event – July 24 - 27 – features the blockbuster hits "Things I Know About You," "Won't You Be My Neighbor," "Crazy Rich Asians" and "As Good As it Gets." Show times are at 9 p.m. A limited number of chairs are available, so you are encouraged to bring your lawn chair. In a similar outdoors spirit, a Thursday night concert series takes place every May and June with bands ranging from rock and blues to funk and reggae. All events are free.
Outdoor Movies: Woodmont Triangle at Norfolk & Auburn avenues. Summer Concerts: Veteran's Park at Norfolk and Woodmont avenues.
Capital Ballroom Dance Studio
If you like to dance or want to improve your skills, Capital Ballroom Dance Studio offers a variety of classes, socials and parties. Every Monday and third Saturday is Argentine tango night with class at 8 p.m. followed by Milonga at 9:15 p.m. A classic ballroom dance practice and social is held every Saturday night (except the third Saturday of the month). First and third Sunday evenings are reserved for Salsa with lessons at 5 p. m. followed by a social at 6 p.m. Throughout the week, group and private lessons are available. They include Intro to Social Dancing, Advanced American Smooth/Rhythm and Advanced Latin Technique.
7800 Wisconsin Ave. (2nd floor)
Downtown Dining & Cooking Classes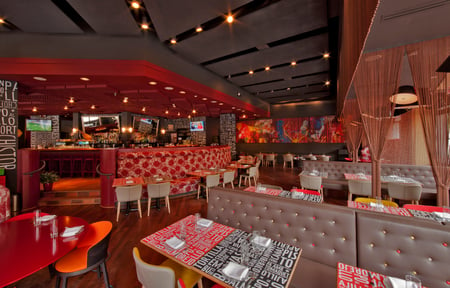 Downtown Bethesda's dining scene has two restaurants listed among Washingtonian's 100 Very Best Restaurants in 2019: Jose Andres' Jaleo and Q by Peter Chang. Now in its 18th year, Jaleo is home to an award-winning tapas menu served in a contemporary Spanish atmosphere. In addition to dining, the restaurant chefs feature hands-on cooking classes with different themes and styles of tapas celebrated each month, including seafood, Tomatina Festival, Basque and Catalan. Classes are $99 per person and begin with cava toast and passed tapas. After making the featured dishes, sample the fruits of your labor in the dining room with sangria, house wine and dessert. Q, which stands for Qijian meaning "flagship" in Chinese, is the home base for Chef Chang. Peking Duck with house made pancakes accompanied by scallions and sweet bean sauce is the dinner menu specialty. And don't miss the Dim Sum Brunch on Saturday and Sunday from 11 a.m. to 3 p.m.
Jaleo: Bethesda Row at 7271 Woodmont Ave. Q: 4500 East-West Highway, St. 100.
Downtown Galleries
Art enthusiasts will find seven galleries, studios and exhibit spaces in downtown Bethesda. A favorite is Tunnel Vision, a public art exhibition featuring the works of 12 regional artists lining the walls of the pedestrian tunnel leading to the metro station. Monthly rotating exhibits appear at Waverly Street Gallery and Gallery B, while works by local and national artists can be purchased at Bethesda Fine Art, La Collection, Studio B and Upstairs Art Studios.
Bethesda UP provides a great website for current information on downtown businesses and attractions along with upcoming events in the community including concerts, festivals, holiday celebrations and gallery openings.
---
Silver Spring
Silver Spring combines a vibrant, laid-back atmosphere with an eclectic mix of dining, shopping, entertainment and the arts located along Georgia Avenue and the intersecting blocks of Colesville Road that include the Silver Spring metro station.
Fountain Plaza, near the intersection of Ellsworth Dr. and Georgia, is the site of an interactive splash fountain where regularly scheduled Zumba and Yoga classes are held in the summer and live music is scheduled during lunch hours and weekend evenings.
AFI Silver Theatre and Cultural Center
Located in the historic 1938 Silver Theatre building, the American Film Institute features three theaters – two stadium-style – where the richness of American and world cinema is presented in a variety of formats. The wide range of movies includes current blockbusters, classics from the 1940s and 50s, digitally restored works, arts films and top international productions. Check schedules for new film series held throughout the year. Moviegoers can enjoy a selection of wraps, paninis, healthy snacks, sweets and popcorn at the café. Wine and beer are available including rotating drafts from Denizens Brewing, another downtown Silver Spring hotspot. Every other Friday in July and August, AFI Silver shows a big screen favorite under the stars at Sonny's Green at The Blairs District on East-West Highway.
8633 Colesville Rd. Free parking Mon.-Fri. after 7 p.m. and all day on the weekends at the Wayne Ave. and Town Square garages.
Big Escape Rooms
Gather your neighbors for this one. Here's the place where players find clues, crack codes and use their sleuth prowess to solve a series of puzzles within 60 minutes to escape a themed room. Four adventures are available, – Outbreak (as in deadly virus), Clown (crazed serial killer), Pharaoh (Indiana Jones-style archaeological finds), and Basketball (trapped in the locker room before tip-off). Game masters monitor your progress and provide up to three clues for each group. Escape rates of participants range from 19 to 50 percent depending on degree of difficulty. For two to 10 players; reserve in advance with times available throughout the day and evening. 8505 Fenton St., Ste. 210.
Downtown Dining
Silver Spring is home to three restaurants on Washingtonian's 2019 100 Very Best Restaurants list. For fans of freshly prepared Ethiopian dishes, Beteseb is the spot. House specials are Yebere Tibs, chunks of lean beef sautéed with tomatoes, onions, green peppers and purified butter; and Kitflo, steak tartar in an herbed butter sauce with chili powder and served with home made cheese and gomen kitflo. Nine selections are included on the vegetarian and vegan menu. Billed as an alternative steakhouse, Urban Butcher highlights several items on its meat-centric menu: charcuterie, Ossabaw ham, 60-day, dry-aged steaks and salt-packed tenderloin. Three-course dinners for $35 per person are a popular customer choice. One of the newest additions to Silver Spring's dining scene is El Sapo Cuban Social Club where fresh mojitos, upbeat music and bold island food create an authentic atmosphere. The restaurant joins Urban Butcher as the second creation by Havana-born chef/owner Raynold Mendizabal. El Sapo's menu focuses cerviches, street food favorites, light supper appetizers and Cuban home cooking.
Beteseb: 8201 Georgia Ave.; Urban Butcher: 8226 Georgia Ave; El Sapo: 8455 Fenton St. (entrance on Wayne Avenue)
The Fillmore Silver Spring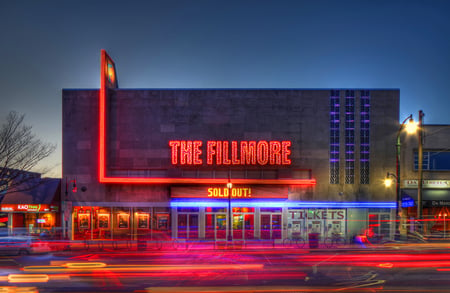 Opened in 2011, this 2,000-capacity music venue with state-of-the-art lighting and sound offers an array of diverse live music programming. The schedule often features a number of bands from the 70s, 80s and 90s, including recent and upcoming shows with The Psychedelic Furs, Bad Religion and Stephen Marley. Premium packages at the tiered Balcony Level include prime seat locations, in-seat service, VIP lounge access, dedicated concierge and express entry.
8656 Colesville Rd.
Silver Spring Black Box Theatre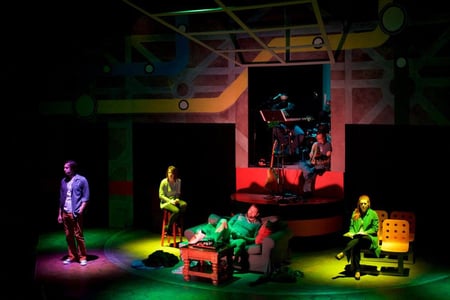 With approximately 140 seats, Silver Spring Black Box Theatre creates the most intimate audience connection among Montgomery County's theatrical venues. It's run by a consortium of four organizations hosting shows: Lumina Studio Theatre (Shakespeare for young actors); Flying V (offbeat contemporary plays and theatrical performance art); Live Garra Theatre (full-length productions, play readings and more emphasizing African American and ethnic heritage); and Artstream (collaborative performance for people with intellectual and developmental disabilities). Check each resident company for upcoming performances
8641 Colesville Rd.
---
Chevy Chase & Friendship Heights
Straddling the District of Columbia line, Chevy Chase is both a suburb-in-the-city within Montgomery County and a Washington, D.C. neighborhood by the same name. They are joined by two neighborhoods to the west also divided and with similar names: the County's Friendship Village and D.C.'s Friendship Heights. The area is a unique combination of residential neighborhoods of enduring appeal with pockets of commercial activity along Connecticut and Wisconsin avenues.
Avalon Theatre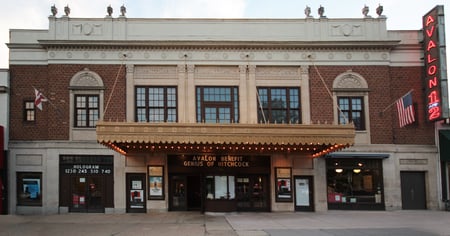 The oldest operating movie house in the region, The Avalon has been a cornerstone of northeast D.C. since 1923 accommodating patrons at its location just south of Chevy Chase Circle. In its two theaters, programming includes a wide range of commercial and independent movies, film festivals and special events. The Signature Series offers unique rotating films from around the world every Wednesday at 8 p.m. Family films and live programming take place Saturday mornings. And there is an ongoing documentary series that provides a cinematic immersion into the world's best-loved art with insights from leading historians and critics. In-depth film studies classes are led by area scholars and cover a wide range of topics including genres, filmmakers, techniques, historical eras and old and new film classics. The Avalon Café serves food and beverages, including alcohol, which patrons can take inside the theater.
5612 Connecticut Ave.
Macon Bistro & Larder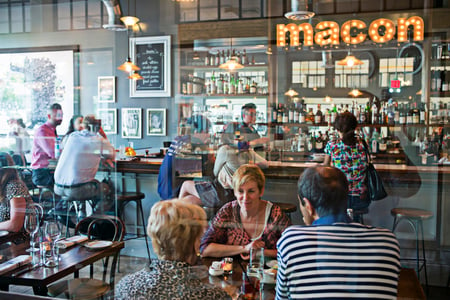 Operated by 15-year Chevy Chase resident Tony Brown, Macon Bistro and Larder leads the Chevy Chase dining scene by celebrating the rich culinary traditions and gracious hospitality of Georgia. The restaurant re-interprets southern cooking through the lens of a traditional French bistro: Macon, Georgia meets Macon, France; southern garden party meets bistro luxe. Located in the historic 1925 Chevy Chase Arcade, The Bistro combines elegance (vintage fixtures, soaring windows) with an energetic vibe (20-seat bar area, open kitchen). Among the customer favorites are the summer Georgia peach salad, biscuits with honey butter and pepper jelly, BBQ brisket with "mac"-on cheese and collard greens. The Larder – an old fashioned word for pantry or cupboard – offers house-made goods packaged and ready to travel.
5520 Connecticut Ave., N.W.
Politics and Prose Bookstore
With more than 9,000 square feet of sales space plus a coffeehouse and wine bar, this 35-year DC area institution is devoted to cultivating community and strengthening the common good through books, programs and respectful exchange of ideas. One of its signature features is an extensive line-up of author talks – at least one nearly every night of the year. Publishers compete to place their authors at P&P and sizable and informed audiences come to listen. P&P also sponsors dozens of classes on a variety of literary topics and hosts 18 in-house book groups. Trips are sponsored throughout the year with an English homes and gardens tour and a visit to Frank Lloyd Wright's Fallings Waters scheduled for fall. The Den has a reputation for serving some of the best coffee in Washington and offers breakfast with light fare and sandwiches throughout the day.
5015 Connecticut Ave.
SPE Dive School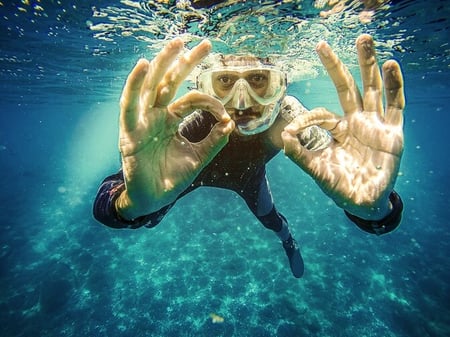 For those looking for a new adventure or leisure passion, scuba may be the answer. Residents throughout the D.C. metro region have come to SPE over the last 40 years to receive diving lessons and certification just blocks from the Friendship Heights metro station. SPE offers a complete training facility that includes multiple specialty classrooms, projection screen and surround sound, heated pools, state-of-the-art diving gear and an art gallery and vacation library to help you choose your next trip. There is a low instructor-to-student teacher ratio, and all teachers are graduates of SPE. Regular SPE-led trips are scheduled to local dive sites as well monthly excursions to Grand Cayman in the Caribbean.
Elizabeth Building Arcade, 4601 North Park Ave. Suite 13-C
Upscale Shopping in Friendship Village-Friendship Heights
For decades, the malls and shops surrounding the Friendship Heights metro station at the city line have been D.C.'s destination for upscale shopping. Neiman Marcus and Saks Fifth Avenue - The Men's Store at Mazza Gallerie and the stand-alone Saks a couple blocks north anchor the area's high-end retailers. Other popular shopping spots include Bloomingdales, Eileen Fisher, Lord & Taylor, Tiffany & Co. and the Roche Bobois furniture showroom.
Wisconsin Avenue between Somerset Terrace in Montgomery County and Harrison Street in the District of Columbia
---
With vibrant, thriving city centers nearby, the Brownstones at Chevy Chase Lake are uniquely situated to give residents the best of both suburban and urban living. Close to a wide range of activities and attractions, the neighborhood still feels like a tight knit community off the beaten path. For a closer look at what life looks like at the Brownstones at Chevy Chase Lake, click here.
---
Discover your new lock-and-go lifestyle at the Brownstones at Chevy Chase Lake
---